We Build Solutions For Your Everyday Problems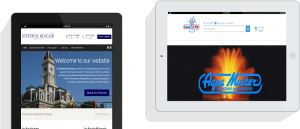 Our Proven Process Produces Results
1. MEETING
We get to know your business and we get to know you.  To understand how best to help your business we need to understand your business and your needs.  We want to be your partner.
2. PLANNING
The next step is planning.  We develop a detailed blueprint of what we recommend, how exactly we are going to deliver it, and what you can expect throughout the process.
3. EXECUTE
Then comes the build stage.  After you've approved the plan we move forward with putting the plan into motion, piecing together your custom solution according to the blueprint.
4. TESTING
Quality Control is a crucial step and we don't take it lightly.  Your solution will go through a comprehensive QA/QC process to ensure accuracy and functionality.
5. DELIVERY
After we have verified that our build is complete and working as expected we hand you the reigns and analysis begins.  We will be staying in touch with weekly updates and monthly reports showing your traffic and results!